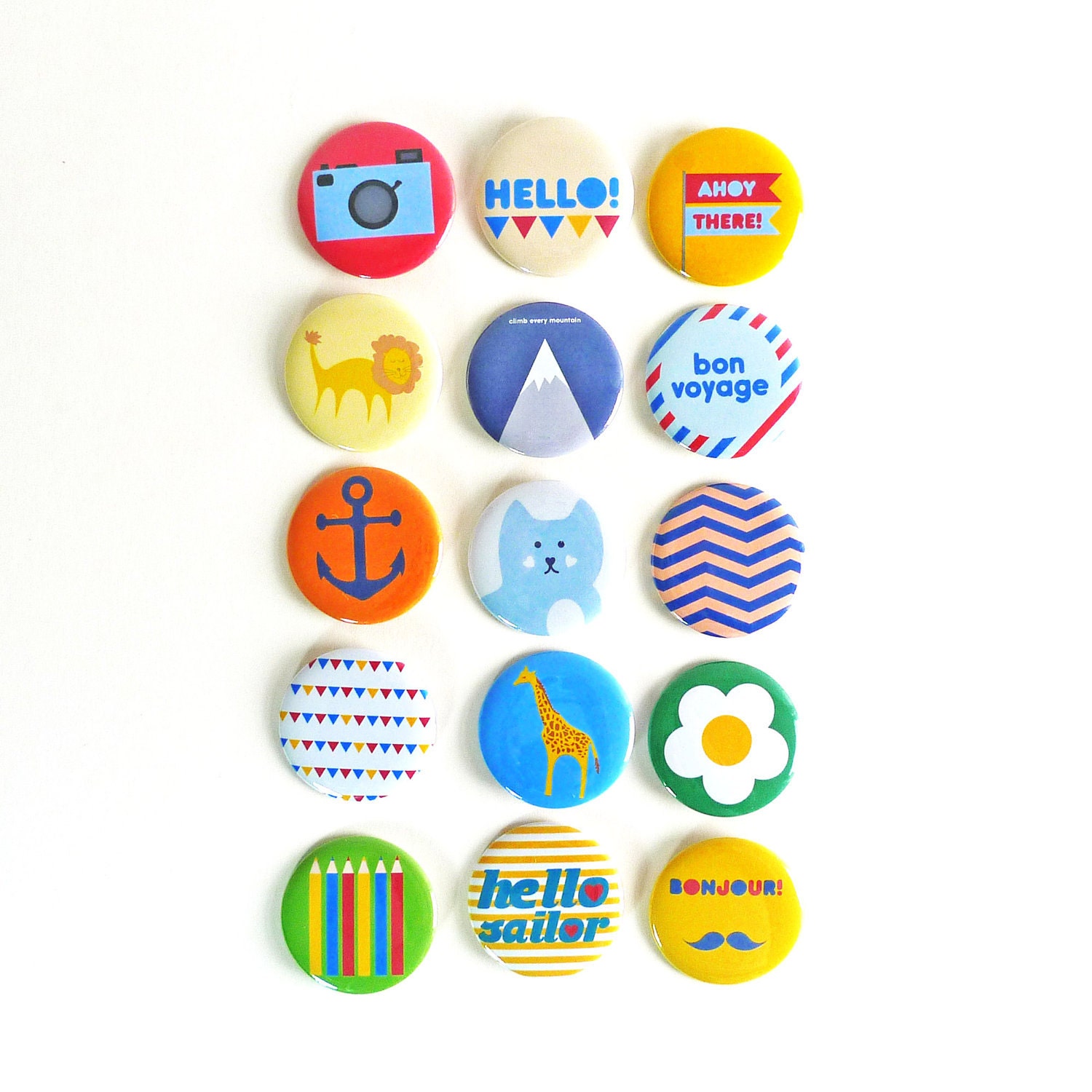 Despite, or possibly because, it's wet and cold and miserable outside, my thoughts keep turning to summer.
We have a plan. Well, not a plan exactly, because I don't know yet if it will actually happen, but an idea at least.
We are not good planners. But this idea involves friends, so some element of planning is essential if it is to happen.
But more on that another time.
With reference to all of that, this week's pretty thing is in honour of the seaside, and somewhere that is not England, and summertime, and happy sunny days to come. Hopefully.
These badges from TeaAndCeremony on Etsy tick all of those boxes.
They are cheerful, affordable and can be worn singly or en masse, by young or old, on bag or lapel. Or even cushion. Or hat.
I love them and think you should too.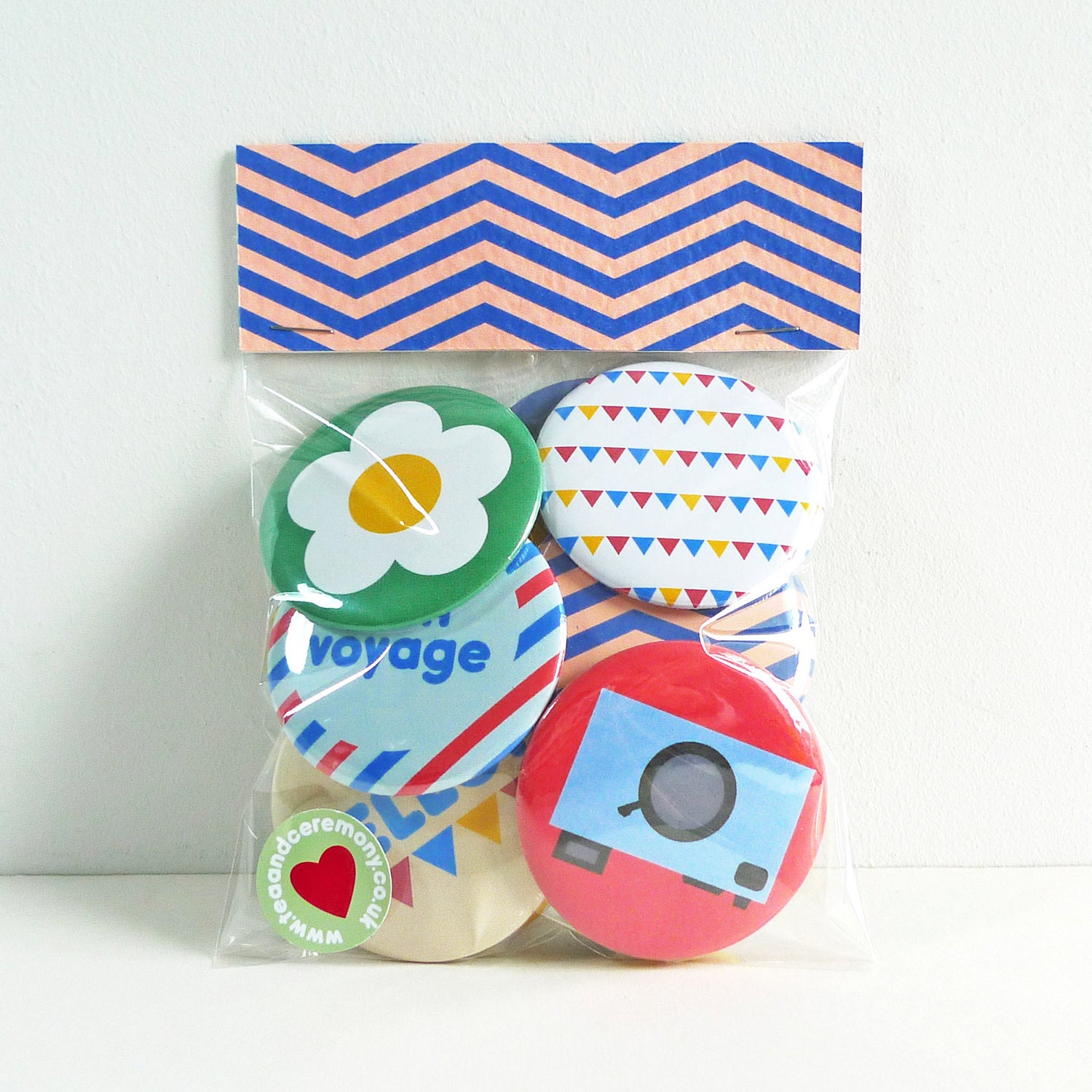 There are lots of other cheery things in their shop too.