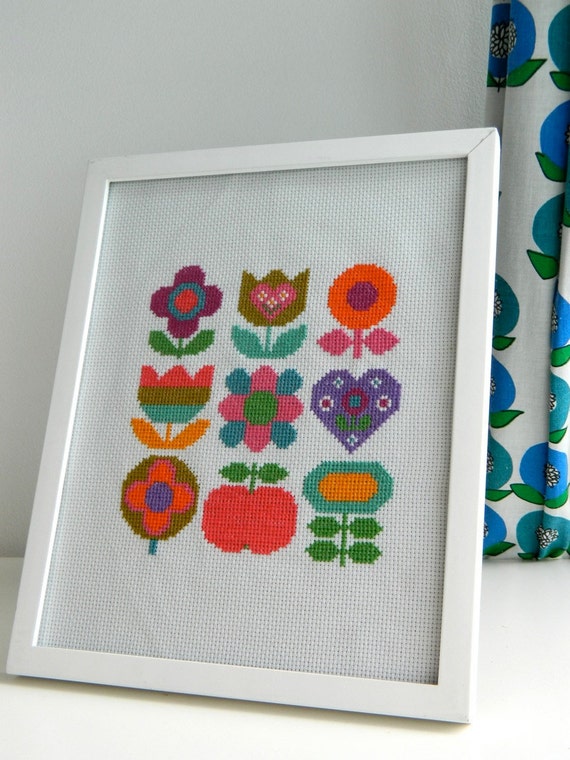 I have done quite a bit of embroidery and cross stitch in my time.
It was something that was do-able in front of the telly, which was on a lot in my parents' house.
But I'm not sure I ever stitched anything quite as pretty as this lovely pattern by alice apple.
Sometimes you look at something and think: why didn't I think of that?
It makes me very tempted to start cross stitching again.
Though I think I might muck the pattern up if I tried stitching it whilst watching Scandi crime dramas.
Probably better I stick to sipping on a Saturday, rather than stitching.