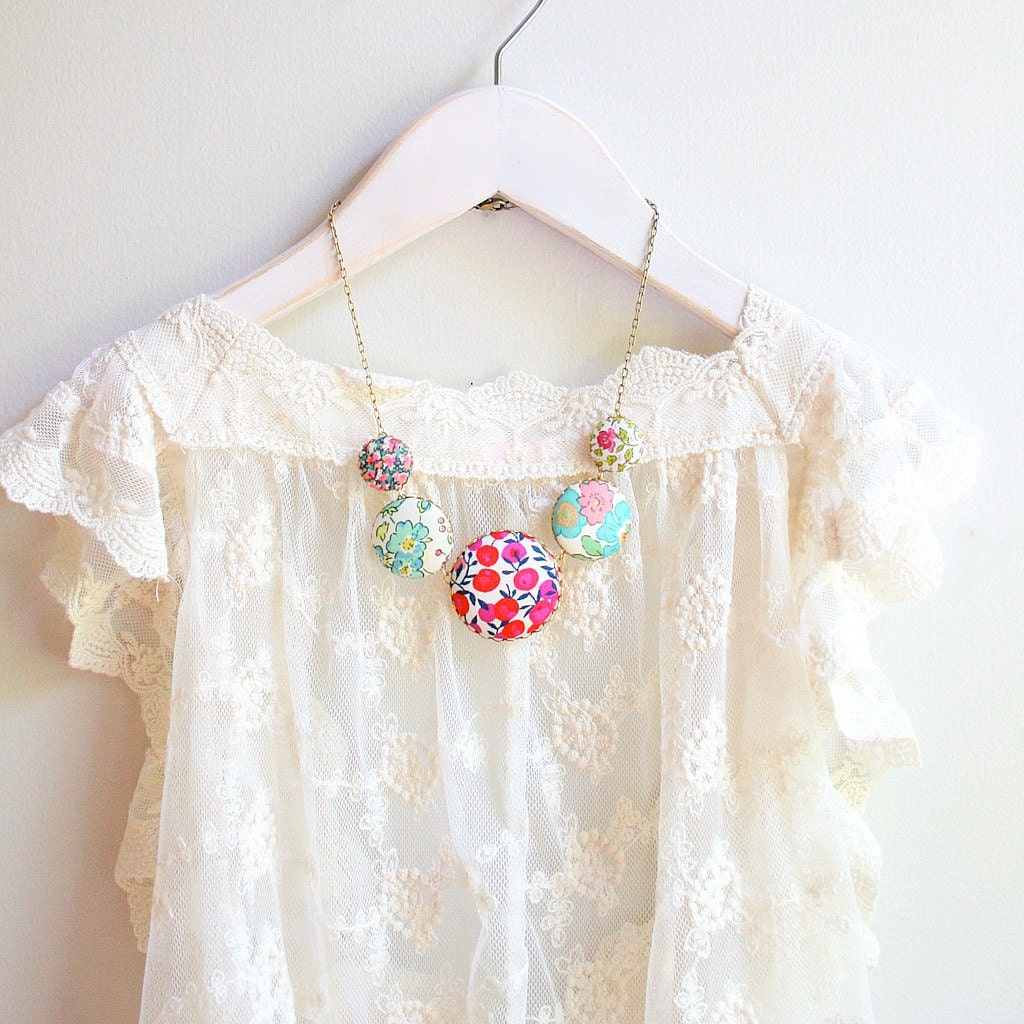 Now here is a thing that I really really like.
Liberty fabrics turned into a pretty, lovely, wearable necklace.
It very fittingly comes from Nest Pretty Things Shop on Etsy, where there are also lots of other delightful jewellery treats to oohh and aahh over.
I have put it on my wish list.