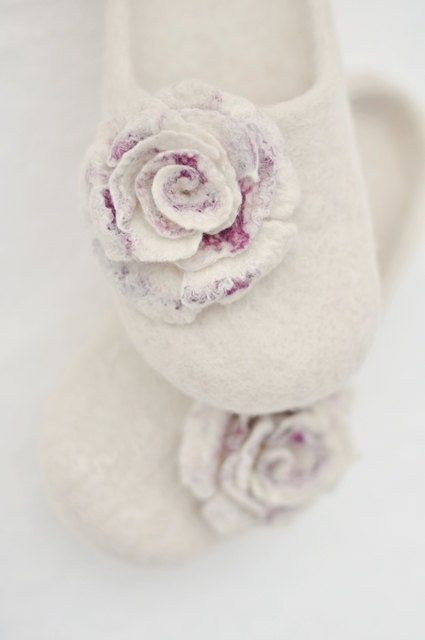 The weather here is turning, properly now, to autumn.
I don't mind the leaves turning brown.
I don't even mind snuggling under a blanket on the sofa again.
But my least favourite thing about this time of year is changing from sandals to shoes.
In our draughty Victorian house, my feet suffer when it is cold.
So I have been browsing slippers.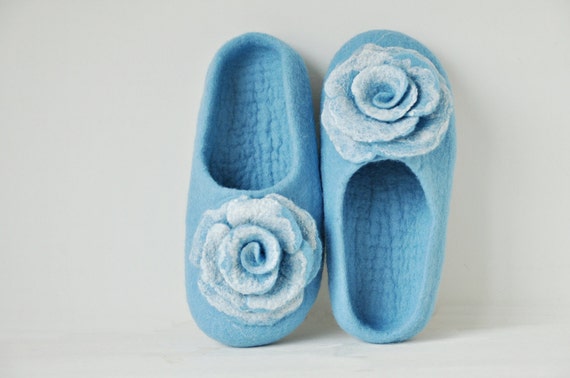 The top ones are my favourites.
Nice snuggly felt, pretty flowers, beautifully handmade.
What more could anyone's toes want?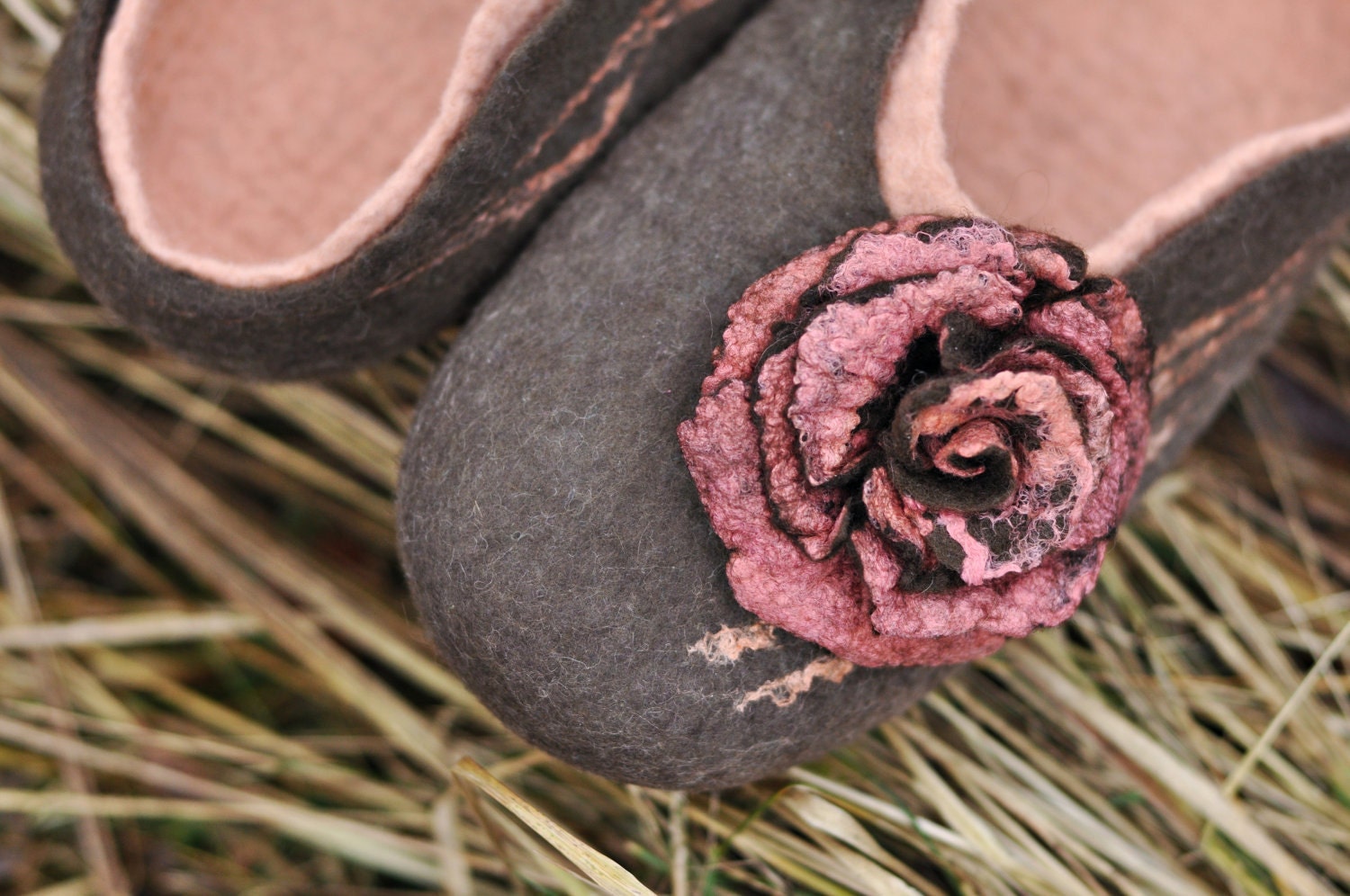 All of these pretty slippers are by Shpilkafelt via Etsy.