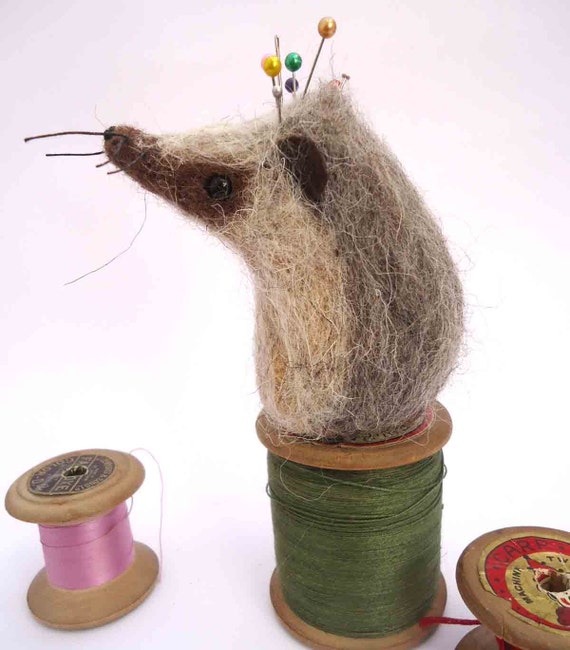 There's something very appealing about hand-felted creations.
It's that fuzzy, cuddly quality they have.
And when they're on a miniature scale, well… they can sometimes send you into cute overload.
In fact, these are so cute I can barely restrain myself from scrunching up my face, curling myself into a little ball and rolling about on the floor making high pitched squeaking noises…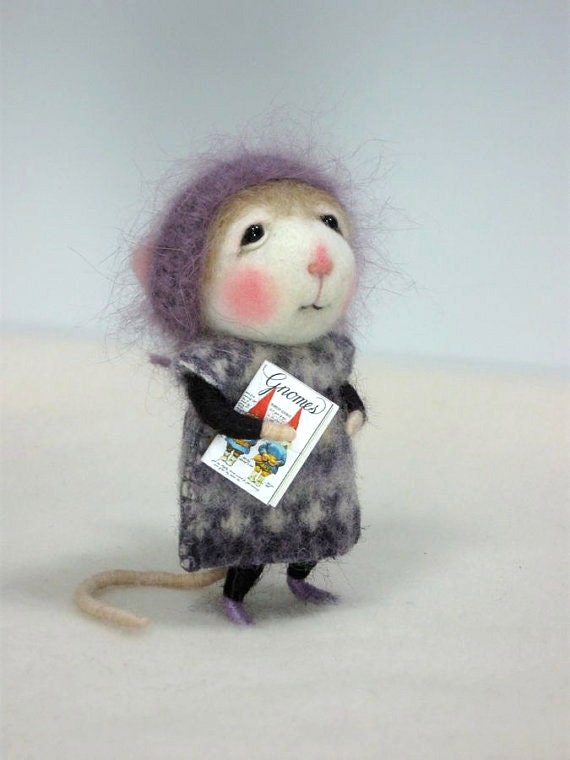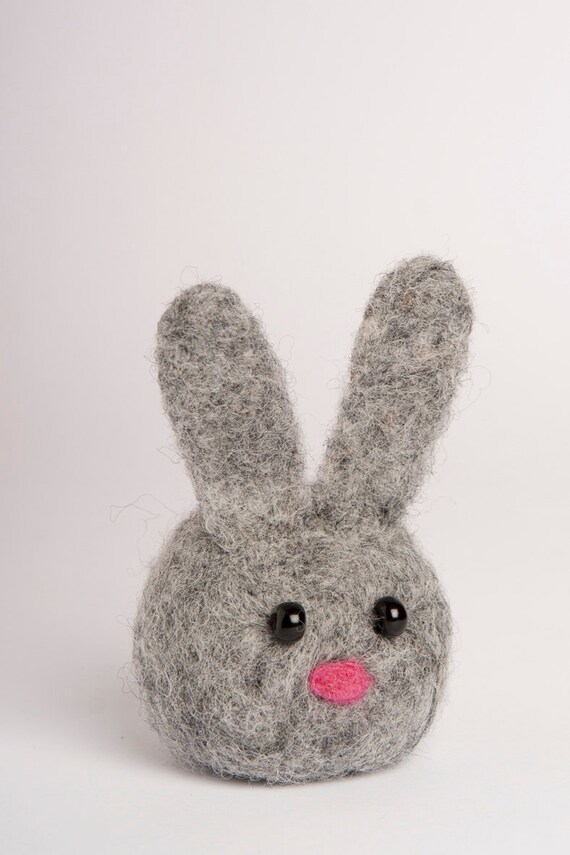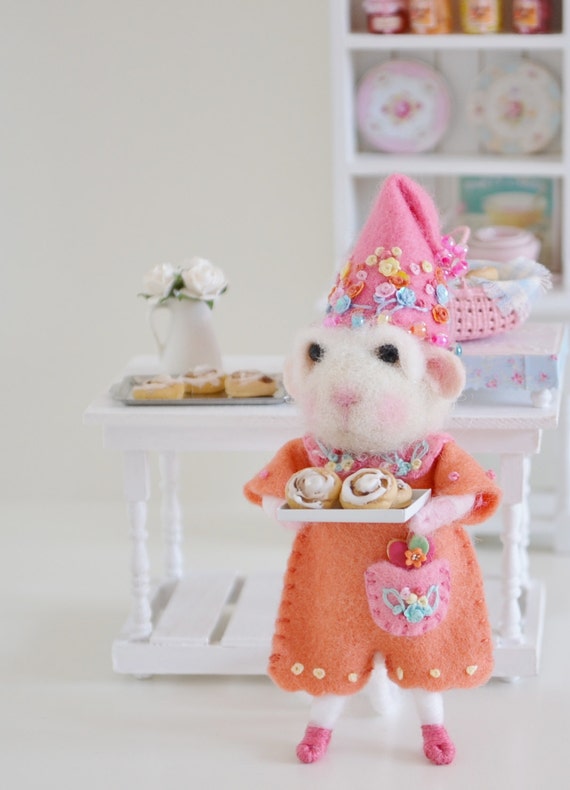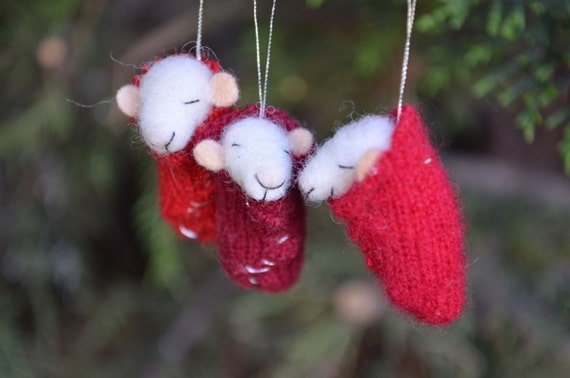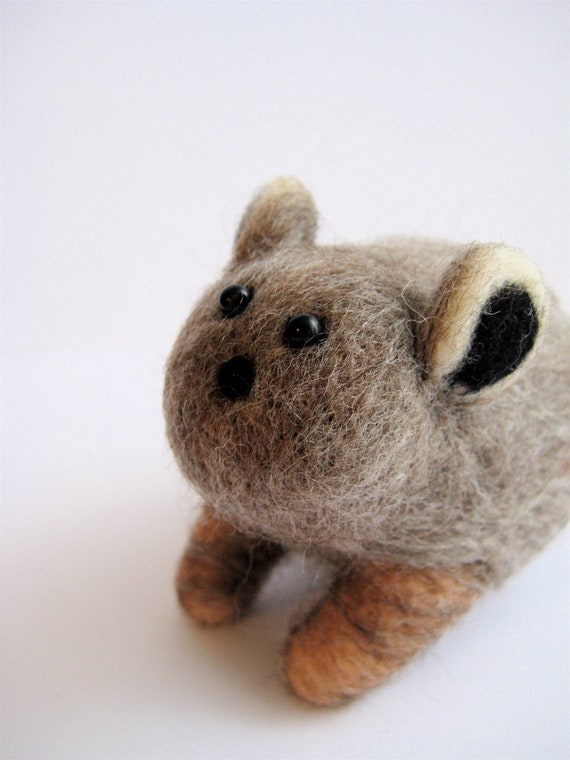 I've never tried needle felting myself, although I've witnessed others having a go. Unfortunately what resulted seemed to be more like a woolly blob.
It also seemed like a somewhat repetitive technique, calling for a great deal of patience.
Perhaps that's why so many felted creations are so tiny.
But as evidenced by these pictures (click on the pics for more info), good things most certainly do come in small, fuzzy packages, don't they? ♥