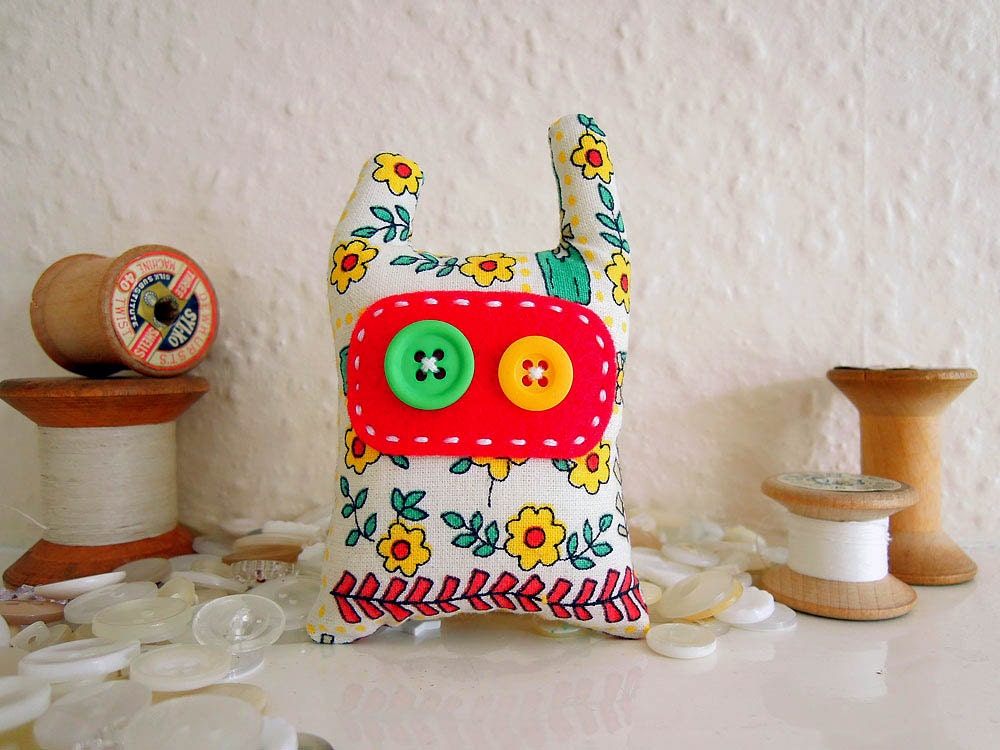 You may remember that some time ago I did a little vintage fabric swapsie with fellow blogger Georgina Giles.
Well, it's always great to see what other people make of the fabrics in your own stash. They are always so different to the things you make yourself!
Georgina makes monsters. Amongst other things.
That little yellow fellow above is made from my swapsie fabric.
Isn't he cute?
And here's another:
This little blue and pink guy is made from another swapsie fabric – which originally came from the hemline of a vintage summer dress of mine that I shortened back in the mid-1980s!
You can find more of Georgina's monsters – and her other lovely makes – in her Etsy and Folksy shops.