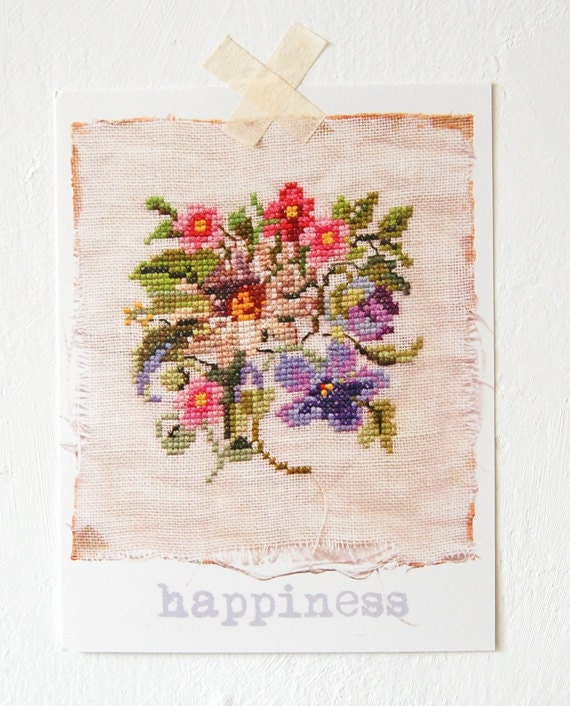 I don't know about you, but I keep coming across (excuse the pun!) beautiful cross stitchery at the moment.
I have done a fair bit of cross stitch in the past. I do like the rhythmic, relaxing nature of it.
Also, if the piece isn't too large, you can carry work about with you to whip out in locations where a sewing machine just can't go.
But it's main disadvantage is that it takes so long to complete.
I have plenty of other stuff to be getting on with just now – sewing room relocation, dress alterations, stall preparations and shop listings as well as the usual sewing – so I don't think I will be embarking on any cross stitch projects in the foreseeable future.
But I have plenty of inspiration for when I do.