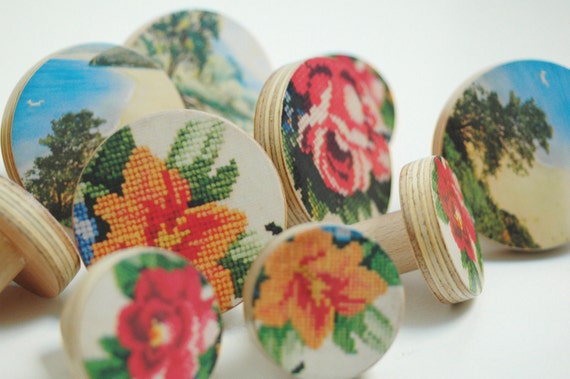 Having prettified my wardrobe, I find myself in need of a knob for the newly florabunda-ed wardrobe door.
The existing one is a bit… well… pseudo French chateau for my liking.
I never was particularly in love with it, and I think it would look especially rubbish put back now.
So I have been searching out alternatives…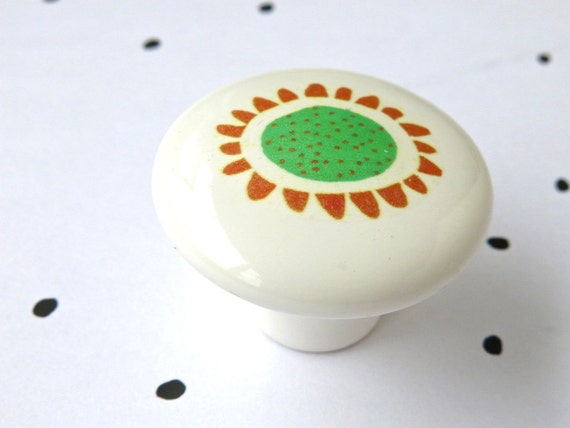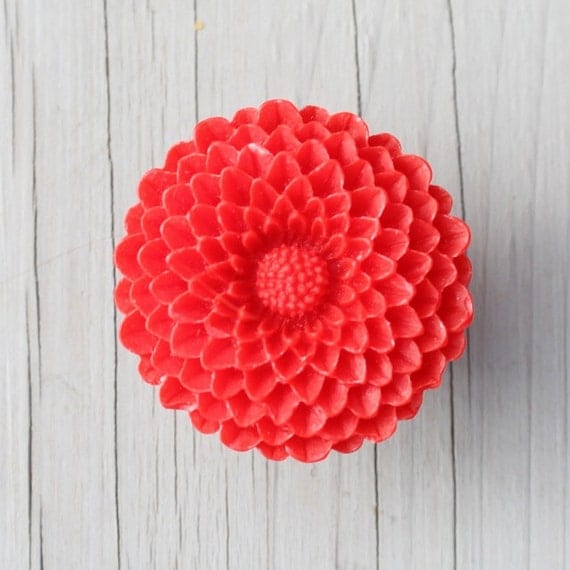 I have a matching chest of drawers in my room, which, like the wardrobe, was also in the house when we moved in.
Although I'm not planning to floral-ise the chest, it would be nice for it to have matching handles.
The only problem is, it has four drawers, each requiring two handles (one at each end of each drawer).
That's a lot of knobs.
Quite a dear do, as my mum used to say.
So if anyone can suggest a perfect, cheap solution to my knobby problem, I'm all ears. ♥